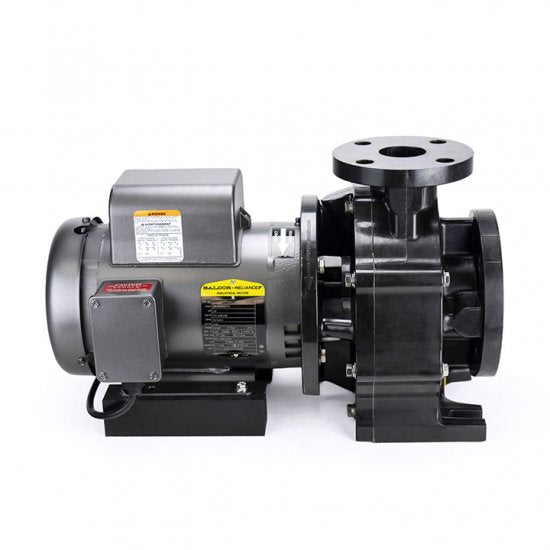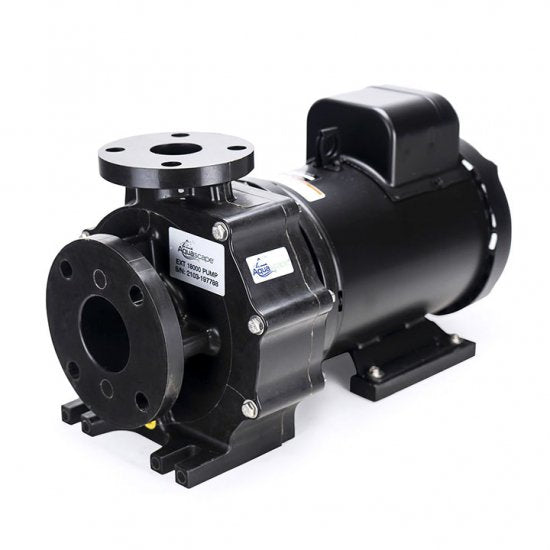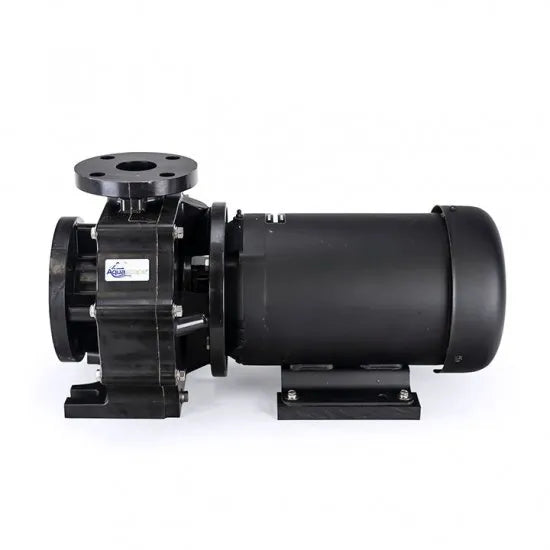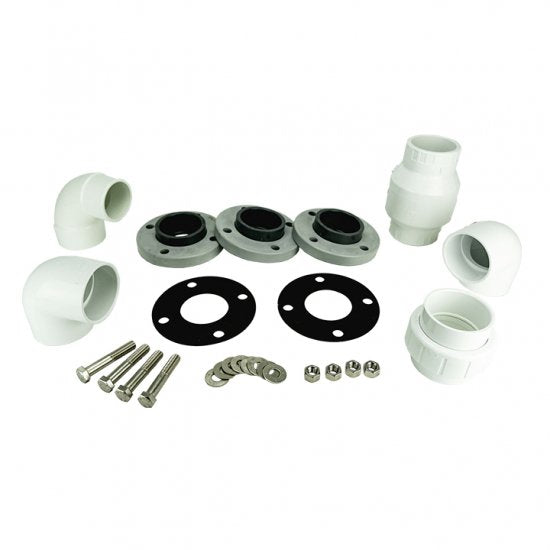 Aquascape External Pond Pumps
Part Number SKU: 4549 / 45051 / 45050 / 45052 / 48027

External Pond Pumps
Aquascape EXT Pond Pumps are ideal for providing recirculating water in recreational ponds that require an external style of pump. The high flow rates of the EXT pumps make them perfect for supplying water to waterfalls, wetland filters, and water jets. All EXT pumps have an oil-free design and a low RPM fan-cooled motor that provides quiet operation and long life.

The EXT Pump Plumbing Kit (Item #48027) provides all of the necessary fittings and valves to make the EXT pump easy to install, prime, and operate. Once primed, the pump can be turned on and off without priming as long as water remains in the suction line. If you're looking for a non-submersible pump for your water feature look no further than the Aquascape EXT Pond Pumps.
 Features

Oil-free, low RPM, the motor provides quiet operation and a long life
Totally Enclosed Fan-Cooled Motor (TEFC)
Junction box located on pump motor allows115V or 230V electric to be customized on-site
3" 4 bolt flanged Inlet
2" 4 bolt flanged discharge
Semi-closed vane impeller providesefficientwater flow and can pass spherical solids up to .75" in diameter
 Technical Specifications

How-to Videos
Aquascape EXT Pond Pumps
EXT Pond Pump (45049, 45050, 45051, 45052)
EXT Pump Plumbing Kit (48027)
EXT Pump Application Drawing
45052 EXT 18000-3P Data Sheet
45049 EXT 12000 Data Sheet
45051 EXT 12000-3P Data Sheet
48027 EXT Plumbing Kit Drawing
Shipping Policy
All of the Aquascape items are manufactured and/or stained to order and are considered Special Order
Most of the Aquascape items are shipped within 1-2 days. Some exceptions apply. To get an accurate lead time estimate for any particular item, please feel free to contact customer service at sales@aquascape-usa.com.
All of the items weighing over 150 lbs (or greater than 20 cu.ft.) are shipped via residential truck delivery service. The trucking company will deliver your order, securely packed on a wooden pallet, curbside or to your driveway.
Please inspect the items received and note any damages on the delivery documents provided by the delivery driver. If you have discovered damage to your item(s) upon opening the shipment, please let us know immediately, as the carrier might not take responsibility for the damages after 24-48 hours from the drop off time.
For more details, please refer to our full Shipping Policy: https://aquascape-usa.com/policies/shipping-policy.
Return Policy
If you wish to return your order in full or in part after it has been delivered, please notify customer support at sales@aquascape-usa.com within 14 calendar days from the order delivery date.
Please be advised, if you wish to return your order after you have received it, you are liable for both original and return shipping-related costs, as well as a credit card processing fee (3% on the refund amount).
If we cut the item to the size or otherwise customize for your order, we, unfortunately, cannot offer a return/cancellation/refund for such items. These items include, but are not limited to EPDM liner, underlayment, pipe, tubing, wire, aggregates, custom cut sheer descents, items with custom finish or color.
For more details, please refer to our full Shipping Policy: https://aquascape-usa.com/policies/refund-policy.
If your Item arrives damaged/defective or you are not satisfied with your order, please contact our sales team at sales@aquascape-usa.com as soon as possible.